"Superior Floor Care makes your business shine!"
KANSAS CITY SUPERIOR FLOOR CARE
Superior Floor Care has been doing business in and around the Kansas City area for over 25 years.
As floor care specialists for over two decades, we have the experience to service all your floor care needs. We specialize in stripping and waxing (VCT) flooring. We pay attention to detail and use the best materials available today. We keep up with new flooring trends and continue to stay on top of the latest technologies.
Let Superior Floor Care provide you with customized solutions for your Kansas City hard floor cleaning service needs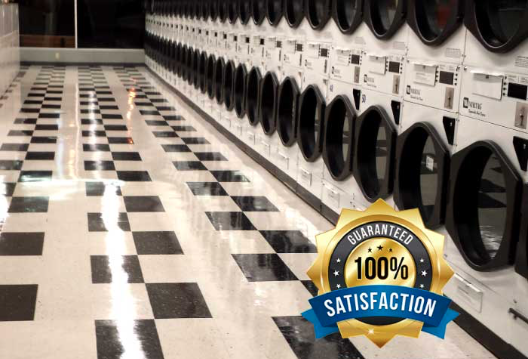 COMMERCIAL & INDUSTRIAL
Superior Floor Care has years of experience cleaning commercial, warehouse and industrial facilities, top to bottom. From dusting ceiling rafters, pressure washing walls and removing oil and grease to spot cleaning vast flooring spaces that might require riding auto-scrubbers, our goal is to provide you with service and products above and beyond, that give you, your employees and customers, a clean, safe and healthy work environment.

STRIPPING & WAXING
All of the specialists at Superior Floor Care have been working with us since the inception of our business, over 35 years ago. We are loyal to our employees and our customers. We think that speaks volumes about who we are. We strive to stay up to date on the latest, cutting-edge products and techniques that are long-lasting, effective and sustainable. Superior Floor Care can give you high gloss, satin or matte finishes using
high solids for longer lasting shine and wear.

CONCRETE POLISHING & STAINING
Kansas City Superior Floor Care is your premier resource for all flooring restoration. We offer a variety of services for polishing terrazzo and marble, limestone, Travertine and concrete, using our Diamond grinding system and natural stone sealers. We also provide endless color and decorative options using water-based stain. Our Superior Floor Care specialists can remove scratches and restore the original shine to any space, restoring old, boring floors to beautiful new floors you will be proud of. We also provide on-going stone floor maintenance programs that best suit your needs.
Our Clients Say
"Last winter, our company was called upon to lead the cleanup effort after a local elementary school suffered extensive smoke damage. Crews worked 96 hours, around the clock during the restoration project.  As we always do, I called Richard with Superior Floor Care to put the finishing touch on the building…(read more)"
Our Clients Say
"I've had a commercial janitorial company in Johnson County Kansas for over 20 years. Superior Floor Care has always provided service above and beyond due to the fact that we sometimes have special floor care needs. Their work is truly superior, as their name states…(read more)"
ttings.
"As a small business owner, I understand the importance of employing hard-working, honest people. My reputation was built on it. At Superior Floor Care, we pride ourselves in creating a clean, healthy environment where people can work and enjoy their surroundings, without the worries of health or safety issues. We understand environmental justice and adhere to those practices."
~ Owner, Richard Chase, Jr.